Altitude Sickness and Acclimatization – Acclimatization is the process in which an individual organism adjusts to a change in its environment  (such as a change in altitude, temperature, humidity, etc. that allows it to maintain performance across a range of environmental conditions.
Altitude Sickness and Acclimatization
An altitude and acclimatization is the most important thing for high altitude travel or trekking. While you go higher, the oxygen level is getting thinner. When you cross around 2000 m above the sea level, saturation of oxyhemoglobin levels starts to decrease rapidly in the blood. So that's why you have to be careful while you are going on high altitude travel and you should follow the altitude and acclimatization rules.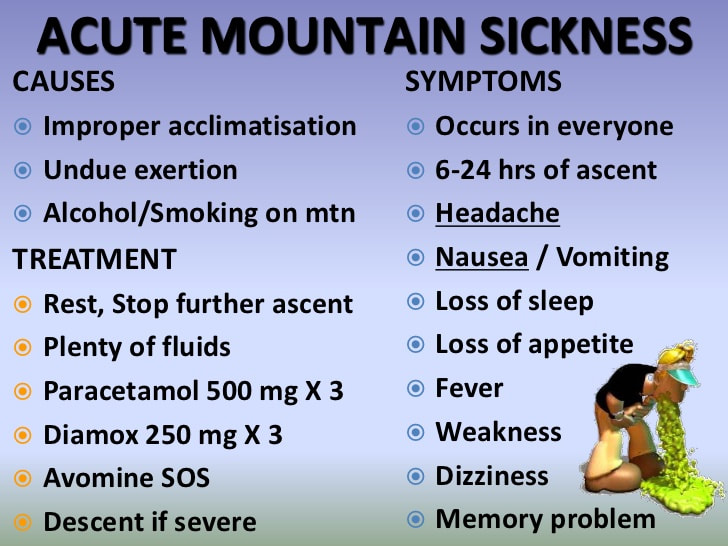 Symptoms
                                                               Altitude Sickness and Acclimatization
How to Avoid Altitude Sickness?
 Climb  altitude gradually 

 Drinks lots of liquid while trekking

Avoid alcohol, smoking, and sleeping tablets 

 Don't go trekking on the mountain alone 

 Don't go higher if you get the symptoms of altitude sickness 

 Descend immediately if symptoms get worse

Don't leave alone to the person who got altitude sickness

 Dress warmly while you are trekking

Use preventive medicine while trekking