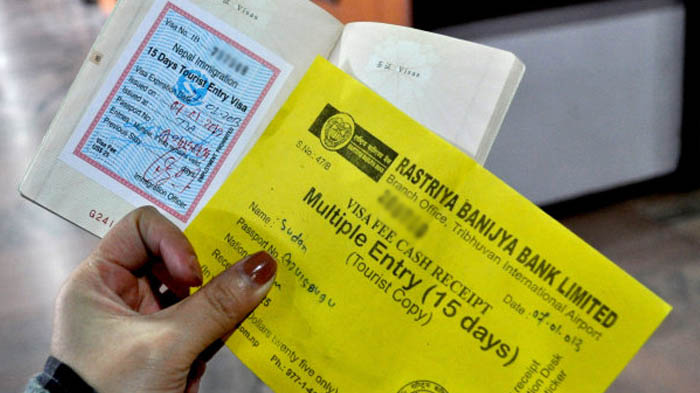 Nepal Visa                                                                                                                            
Tourist Visa  - You will get a Nepal visa upon your arrival at the Tribhuvan International Airport.  If you are entering from the border of India or China  then you will get the VISA from the immigration entry point.
Requirement documents  to obtain a Nepal visa?
A valid passport (The passport should have validity of at least six months)

2 copy of  passport size photos

Visa fee which should be paid in cash.
All entry points to Nepal
Tribhuvan International Airport, Kathmandu

Eastern Nepal – Kakarvitta, Jhapa

Central Nepal – Birjung, Parsa

Northern Border – Kodari, Sindhupalchowk

Western – Rupandehi (Belhiya, Bhairahawa)

Mid-western – Banke (Jamuna, Nepalgunj)

Far western – Kailali (Mohana, Dhangadhi) / Kanchanpur Gaddachauki, Mahendranagar)
On arrival Visa Fees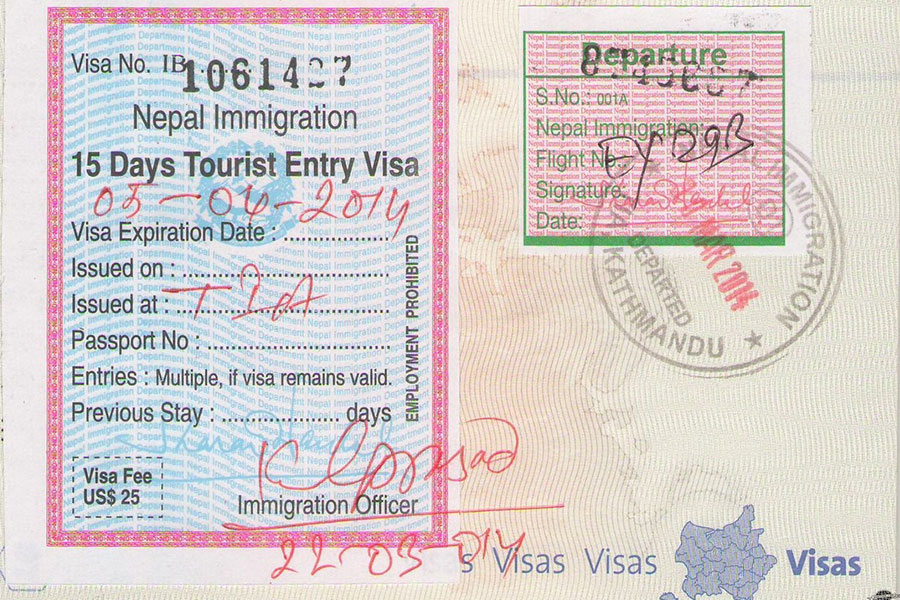 USD 30 - 15 days.

USD 50 -  30 days.

USD 125 - 90 days.
Free Visa ( gratis Visa) 
Note : Visa is not required for Indian nationals. But  if they enter Nepal via air, they will have to show the  identification certificate (passport/ citizenship certificate). 
Some useful  Information
Entering into Nepal or staying in Nepal without a valid visa is illegal.

Visa once issued cannot be amended and the visa fees are non-refundable.

 Credit cards or cheques are not acceptable.

Always carry your passport and trekking permit while you are on trekking.