Travel Photography in Nepal has been a major attraction for both national and international tourists. No one can deny the fact that Nepal is a blessing for nature lovers and a paradise. People have come here and explored the place and captured the best moment of their lifetime.
Travel photography in Nepal offers an amazing collection of historical, cultural, and religious areas of interest, including many World Heritage sites. Nepal is widely recognized for its breathtaking scenery. We make an effort to visit ancient kingdoms, pagodas, temples, and mountainside villages with a focus on learning about the varied local traditions of Nepal's ethnic groups.
The nation is home to many breathtaking vistas, but we go above and beyond most other travel photography tours by including opportunities in our program to interact with people as they go about their everyday lives in markets, cities, residences, temples, and rural settings. For most tourists, the biggest revelation of Travel Photography in Nepal is how much rich the culture and traditions of Nepal are.
Travelers all across the world are passionate about photography. Traveling and photography go seamlessly together. The ideal destination to travel to if photography is your passion is Nepal, one of the world's most photogenic nations. Discover the fascinating locations, such as historical, cultural, and religious landmarks, as well as the world's most beautiful natural settings.
All photographers should visit Nepal because of its rich natural beauty, the Himalayas, and historical and cultural sites. Additionally, breathtaking mountain vistas and sparkling lakes with rowing, paddling, canoeing, and other adventure activities can further enhance this lovely vacation photo in Nepal.
Travel Photography in Nepal is mostly for photographers and tourists who want to experience the country's rich history, culture, and other aspects through photographs. The professional photographer will be with you to assist you throughout the tour, so you can do this photography tour even if you are not a photographer.
Being in Nepal is overwhelming, to put it mildly, and being in such a stunningly stunning setting can be immensely thrilling for photographers of all skill levels. You will be exposed to a wide variety of cultures, religions, and backgrounds because of Nepal's position.
Photographers from all around the world can visit Nepal and find amazing places to capture their images. that transforms this location into a paradise for travelers and avid photographers. Photographers will find the Himalayas, various fauna, rich culture, and old, medieval citadels to be great subjects. Photographs of the fascinating splendor of nature, art, and landscape are made possible by all the many features.
Discover the most exciting locations for vacation photography, including majestic mountains, radiant sunrises, and breathtaking landscapes.  Regardless of whether you are a seasoned photographer or a beginner wishing to use your lens for the first time. It is a fantastic location to experience Nepal's stunning travel photos.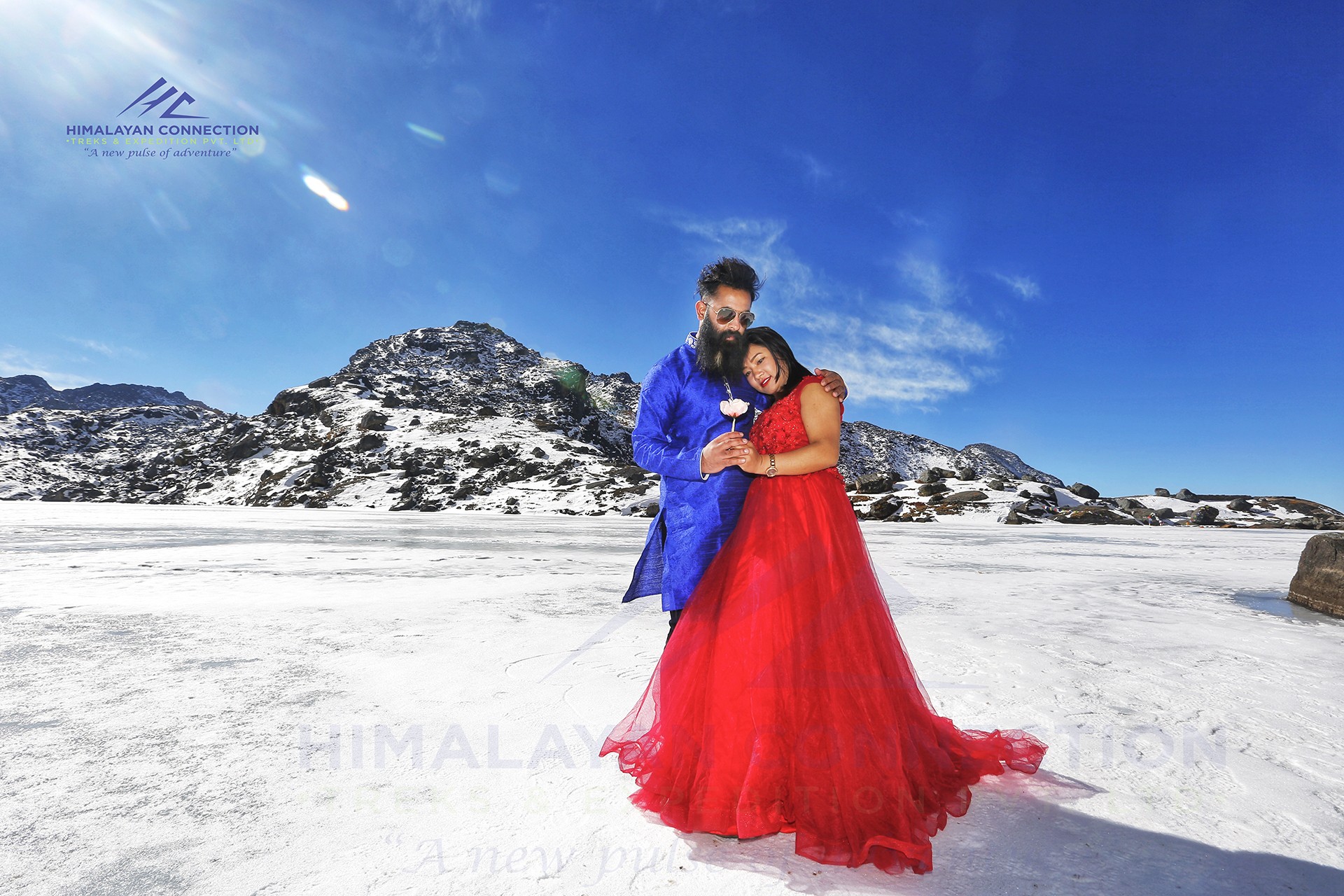 Major Highlights of Travel Photography in Nepal:
 Explore Nepal's magnificent beauty and abundance of stunning surprises, and use your camera to record them for future memories.
The stunning geographic variety of Nepal gives you many chances to take special pictures with your family, friends, and loved ones.
Participate in stunning honeymoon Travel Photography in Nepal by following our schedule with your true love.
Explore breathtaking mountain panoramas and breathtaking landscapes, and capture them on camera so you may cherish them forever.
Through travel photos, gain insight into the diverse art and architecture of Nepal as well as the historic art and architecture.
Honeymoon Travel Photography in Nepal:
The honeymoon is one of the memorable and exciting experiences that newlywed couples desire to cherish forever. The location of the honeymoon is a key component of honeymoon trip photography since the newlyweds want to capture captivating recollections in their images because this will be one of their most treasured lifetime memories.
With the towering splendor of the Himalayas, endless cultural diversity, and countless romantic locations, Nepal is incredibly blessed by nature. The honeymoon couple will find the most romantic atmosphere and the nicest delights in this enchanted paradise. One of the most naturally gorgeous locations for a couple to enjoy a romantic honeymoon in Nepal.
During your honeymoon, one of your favorite activities is likely to be Travel Photography in Nepal. Couples from all over the world plan to go to some of Nepal's top honeymoon sites, from the Terai to the Himalayas, in order to photograph these special occasions.
Nepal offers a variety of activities for nature lovers, wildlife enthusiasts, adventurers, couples, and romantics to enjoy in their own way, making it the perfect location for newlyweds to enjoy their blissful tour. These activities range from trekking to base camps of Everest or Annapurna to scenic photography flight tours to Everest, Gosaikunda, or other lakes.
By traveling to Everest, Annapurna, and Mardi Himal Base Camp, you can experience the breathtaking splendor of the Himalayas. On the other hand, couples can visit the numerous temples and monasteries scattered around historic Kathmandu and Patan if they wish to feel spiritually linked and be graced by the upper hand. The Lakeside can be a place to unwind and forget about all of life's troubles.
Away from the metropolis, Bandipur country life will transport you back in time. Overall, honeymoon Travel Photography in Nepal embodies every element you will undoubtedly love and treasure for the entirety of your life.
Therefore, travel to Nepal and preserve in memory every detail of your amazing honeymoon by doing honeymoon Travel Photography in Nepal.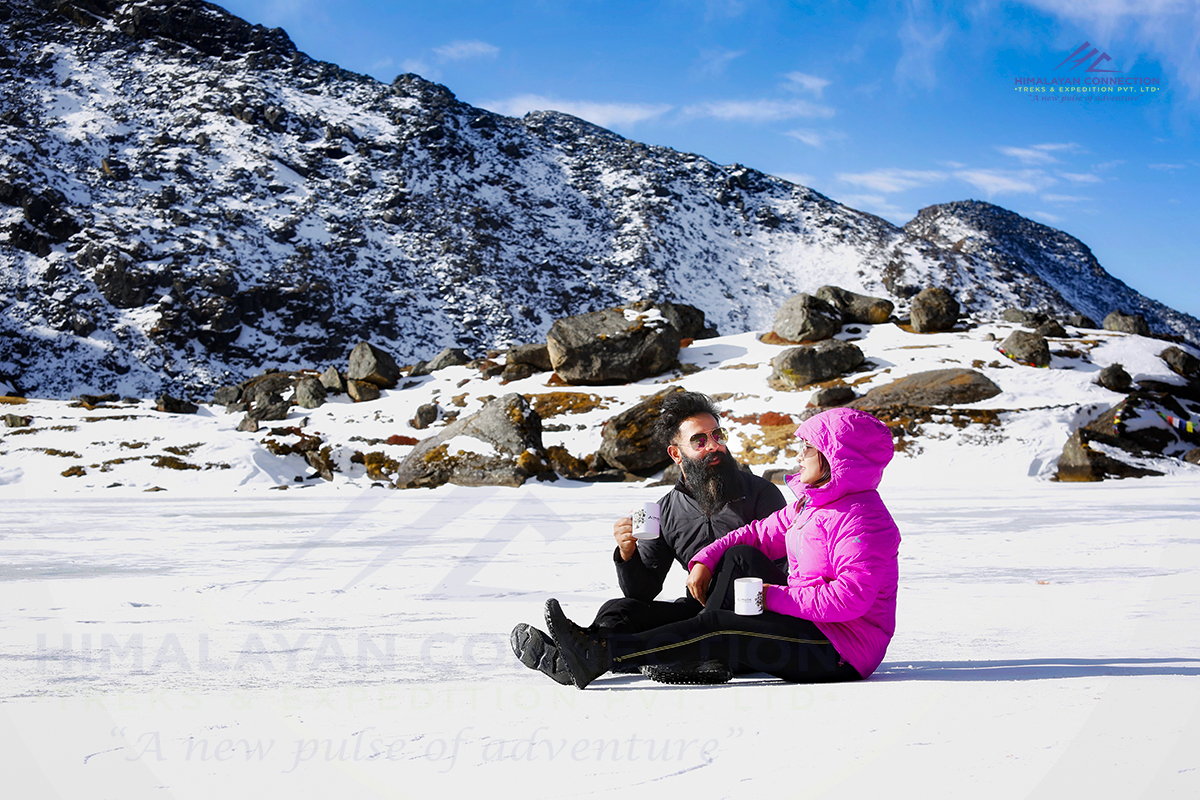 Travel Photography in Nepal in different aspects:
Travel Photography in Nepal rushes to areas with the Himalayas. Fortunately, Nepal boasts green mountains, narrow gorges, clear lakes, and snow-covered rivers that attract photographers. In addition to its stunning natural surroundings, Nepal is the ideal location to observe traditions and customs in its original state.
For photographers who understand what Travel Photography in Nepal should be, Nepal is priceless, whether it is for its stunning terrain or its distinctive cultural experiences. Additionally, Nepal is the best location for capturing a photo of be it a Bengal tiger, be it an endangered snow leopard, or be it beautiful deer, etc.
And when it pertains to the finest religious destinations, there is no finer place than Nepal, and there is no more liberal religion than Hinduism, which permits its adherents to freely snap photographs. Travel Photography in Nepal doesn't just focus on the outdoors and religion; it also transports you to historical sites like stupas and monasteries and teaches you about Nepal's heyday.
Everyone is aware that Nepal is a land-locked country with majestic mountains covered in snow, lush hills, breathtaking valleys, jaw-dropping canyons, and wild rivers. All of these factors work together to make Nepal appealing to travelers seeking to fully experience the grandeur of nature. In addition to these, whether you walk in the Everest, Annapurna, or Langtang Region, flora, lakes, and forests are all included in your itinerary.
Nepal is unique among nations in that it offers a panoramic picture of the Himalayas that cannot be found anywhere else. Discover lovely Pokhara and its breathtaking vantage points, which provide fantastic landscape, breathtaking dawn views from Sarangkot, and a breathtaking mountain backdrop. Visit Nepal's low-lying Terai zone in the midst of lush woods for a fantastic opportunity to see unusual wildlife through Travel Photography in Nepal.
Researching various natural auras and gifts, as well as going on business excursions, are just a few of the activities that fall under the category of Travel Photography in Nepal. Young individuals as well as older people have always shown a lot of interest in Travel Photography in Nepal.
While visiting Nepal, you can take any kind of photography, including those that focus on the natural world, local cultures, outdoor activities, scientific research, and many more. You have a wide range of possibilities for Travel Photography in Nepal. There are a plethora of options for you here in Nepal to do Travel Photography in Nepal.
FAQs:
1. What is Travel Photography in Nepal?
Travel photography in Nepal refers to capturing unforgettable moments in Nepal with your camera and traveling to various locations in Nepal to do so.
2. Is Nepal a suitable place to do honeymoon traveling photography?
Yes, Nepal is among the best locations for preserving these special moments in your life and documenting them in beautiful photographs that you will treasure forever. There are various activities you can choose from, like hiking, rafting, paragliding, canoeing, mountaineering, helicopter sightseeing, and many others.
3. When is the best time to do Travel Photography in Nepal?
The best months for Travel Photography in Nepal are March through May and September through December, which corresponds to the spring and fall seasons, respectively. These are the times of the year when the sky is clear, the weather is pleasant for all outdoor activities like hiking, paragliding, mountaineering, and helicopters-rides, and the images will also be stunning for the season.
4. How diverse is Travel Photography in Nepal?
Travel Photography in Nepal is not monotonous. As Nepal is a diversified country ranging from mountainous to the terai regions, you will be awe-inspired in every way of your journey in Nepal and you will have a wonderful memory recollection in your camera roll which is a sure thing.
5. How many days can you spend doing Travel Photography in Nepal?
Nepal is an evergreen country. You will find it less even though you will spend here for almost one month time. It purely depends upon your time availability and the time duration you prefer to do Travel Photography in Nepal.
6. Can I get a customized itinerary for honeymoon Travel Photography in Nepal?
Yes, of course. We will customize the itinerary as your preference for honeymoon Travel Photography in Nepal.